Luxury Beyond opens the gates to Scandinavia!
We love the countries we represent, let us share our passion
Luxury Beyond is redefining luxury tourism and lifestyle travel throughout Scandinavia and the Nordic regions. Our Team Leaders live in these countries and, together with passionate local experts, we possess the most extensive knowledge and resources across all fields of interest. This, when combined with supremely personalized attention, ensures wonderfully unique experiences. Enter a magical world with us, a veritable Smörgåsbord of breathtaking natural wonders and exciting activities on air, land or water, all year long!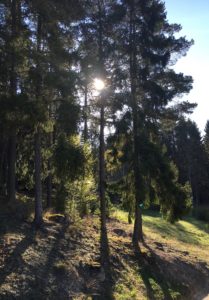 Whether it be kayaking along the coastline, biking with leading professional athletes, or taking time for well-being in geothermal waters, Luxury Beyond expertly caters to the most discerning traveler.
We are keenly environmentally aware and nearly all of our amazing experiences qualify as sustainable Eco Tourism.
As each client is unique, every tour is unique and personally crafted.
One address – LuxuryBeyond.com – is your gateway to the most luxurious lifestyle journeys in Scandinavia and the Nordic lands.